As you explore an inexplicable mansion in search of his lost love, more of the mansion's secrets are revealed to you in OTXO (pronounced oh-cho).
In this Mansion, you have no memory of how you got here, but you remember why you came here. She's waiting for you somewhere in here, and you can't leave until you find her. Cut your way through various unique areas and meet new allies while you delve deeper into the mystery, confront your inner demons, and annihilate them as you explore the Mansion.
As you kick down doors and eviscerate enemies standing in your way, you will have access to a wide range of weapons and over 100 abilities.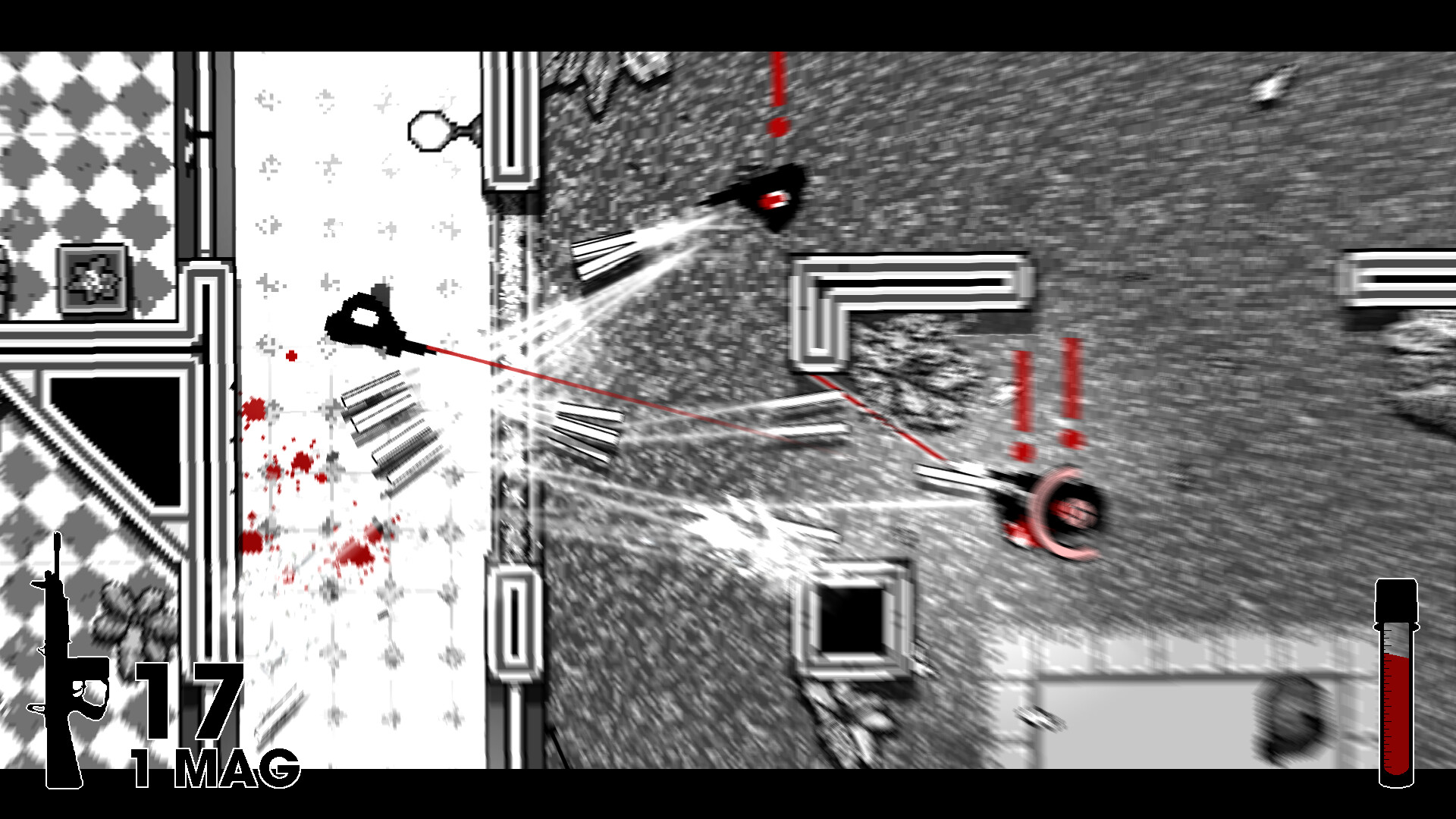 Features of OTXO Mobile APK
A variety of rooms are randomly selected out of over 150 hand-crafted rooms built in the game, so no two runs will be identical.
A wide selection of unlockable weapons and over 100 acquirable abilities from the enigmatic bartender will help you break the cycle.
A slow-motion mechanic, Focus, makes OTXO feel powerful and in control, however, you must be careful because the variety of enemy types thrown your way can easily alter the course of the combat.
During the gritty pulse-pumping soundtrack composed by the developer himself, you'll fully immerse yourself in the brutal noir-esque murder ballet.